I'm skipping over some big projects we did this summer and through the end of the year to bring you this masterpiece. I've been sneak peeking it over on Instagram and Facebook but once I received the pictures shot by our fabulous friend and photographer, I knew I wouldn't be able to wait to show you these. We took inspiration from the incredibly talented Joanna Gaines and a bathroom she did on an episode of Fixer Upper a couple seasons ago.
Our client loved this look and wanted to replicate it in their master bathroom. When they purchased their home, it had a tiny master bathroom. They knew they wanted to add on to enlarge the bathroom. Here's a before picture for reference.
As you can see, there was only room for a small toilet and vanity, and to the right of the door is the single stand-alone shower. We added 25 sq ft, which isn't much but the perfect amount to increase the space and give them everything they wanted. The exterior wall was removed and a new foundation was poured. Here are some pictures of the progress: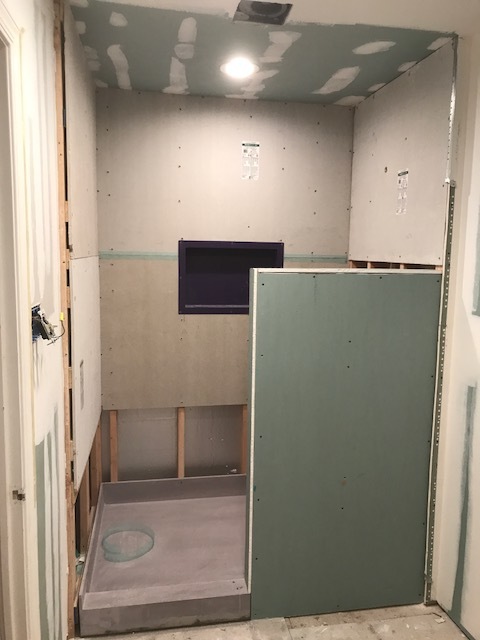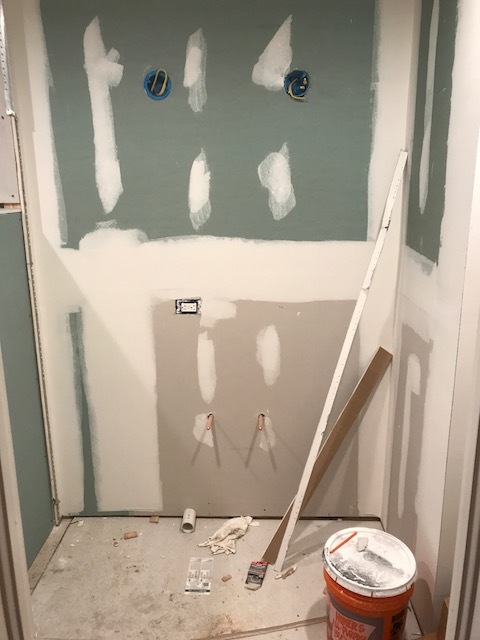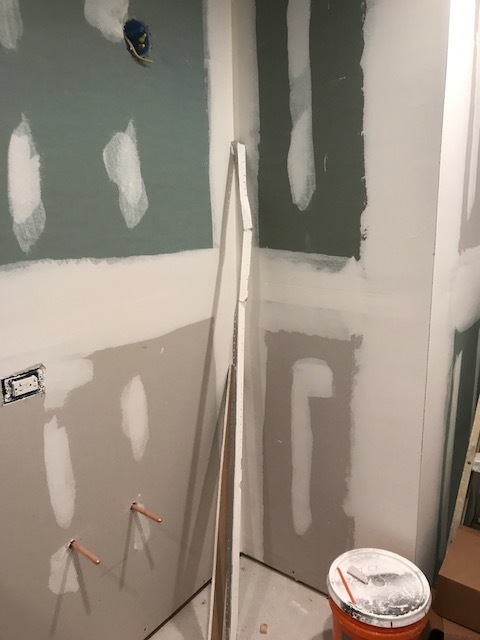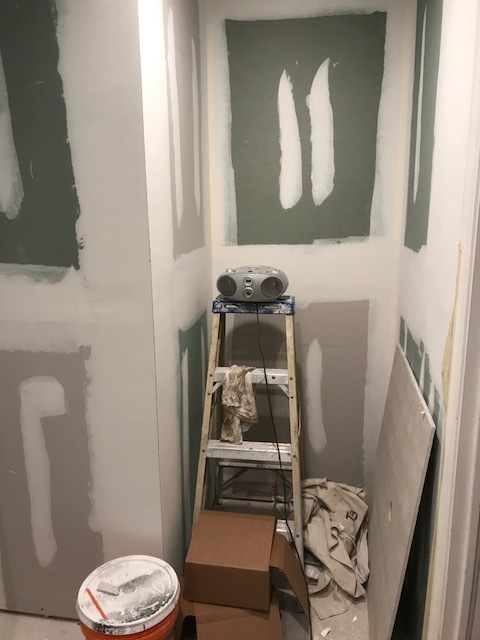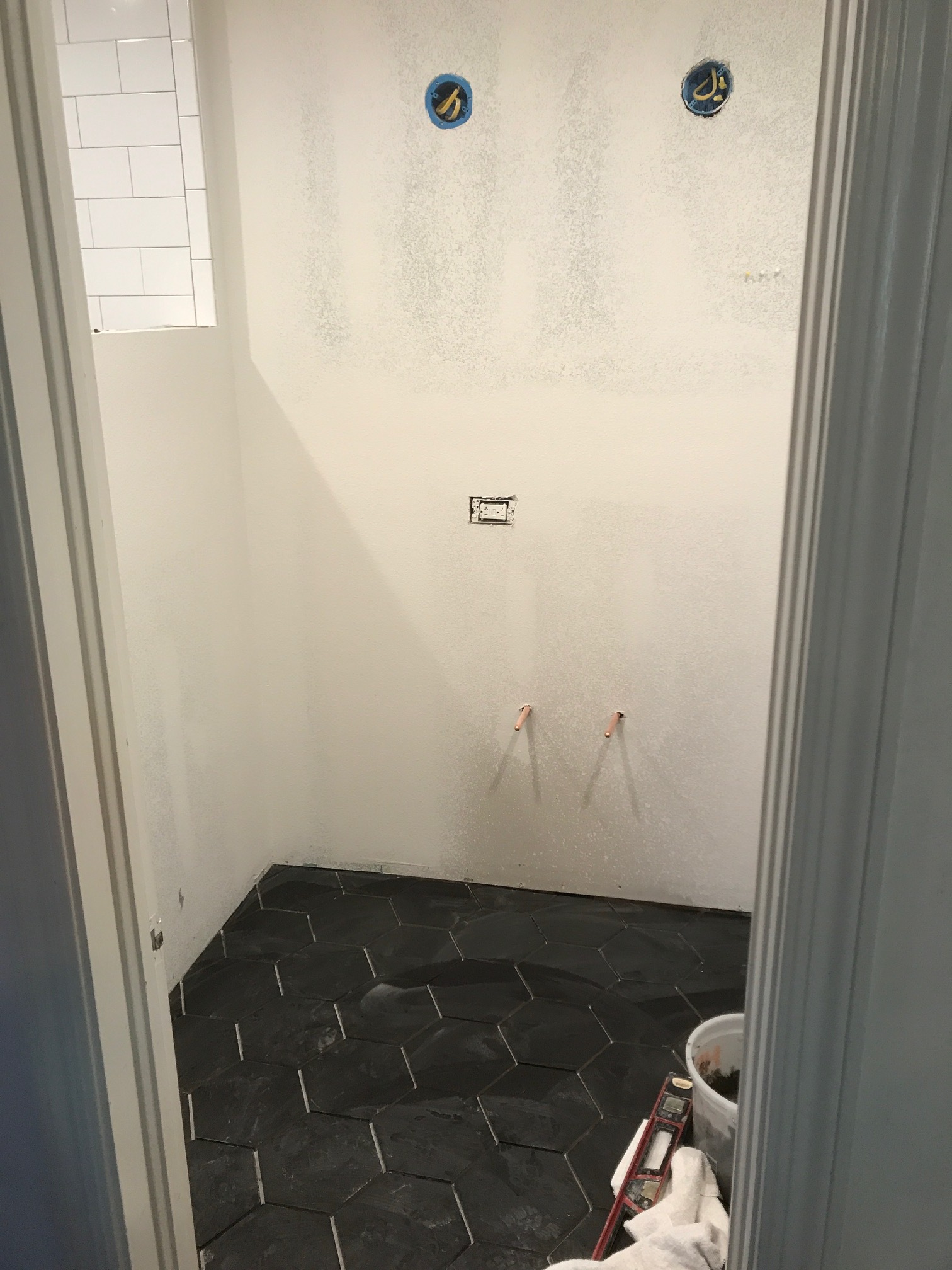 Last but not least, adding the shelves above the toilet from World Market and a beautiful mirror from Signature Hardware.
I'll share the last little finish piece before we finalized this project. The exterior. Getting brick to match is probably the hardest part of this job. Here's a before and after of that exterior as well.
OK, Okay. The moment you've all been waiting for. The reveal. And I'm thrilled to say it is BEAUTIFUL and we did not let you down! Thanks for the fabulous Paul Go Images for these beautiful shots!
Thanks for reading this update and we hope you love the way this beautiful bathroom turned out!