The WORST room in the house when we bought was this half bath. It was tiny and the door swung inward so you had to walk in, squeeze by and then shut the door. We noticed pretty soon that when you sat on the toilet, it rocked a little back and forth. KB ripped up some flooring and saw a ton of wood rot. We obviously knew we wanted to replace that whole room, but it wasn't anywhere on our list at this point. So we just ripped out the rotten flooring and rocking toilet, covered the floor with some plywood and shut the door - not to look again until we were ready to make some changes.
This bathroom was right next to this empty space in our kitchen which used to be a laundry hook up. We knew we wanted to eventually bring the laundry inside (it was in the garage at this point - and even though we live in TX, garage floors are freezing cold on my toes in the winter and I was over it). Since the spaces were both pretty small we thought about just making the space a combined space and making each room its own - but one. We wanted to go more industrial with this space but still sticking to our Cape style. I picked wainscoting, wall mounted sink, and a floating live edge shelf. The tile would have to be something durable yet modern and traditional (I know) enough to fit with wainscoting. The door would be a barn door - which helped limited space needed. When we had the plan set, it was time to start tearing the old out.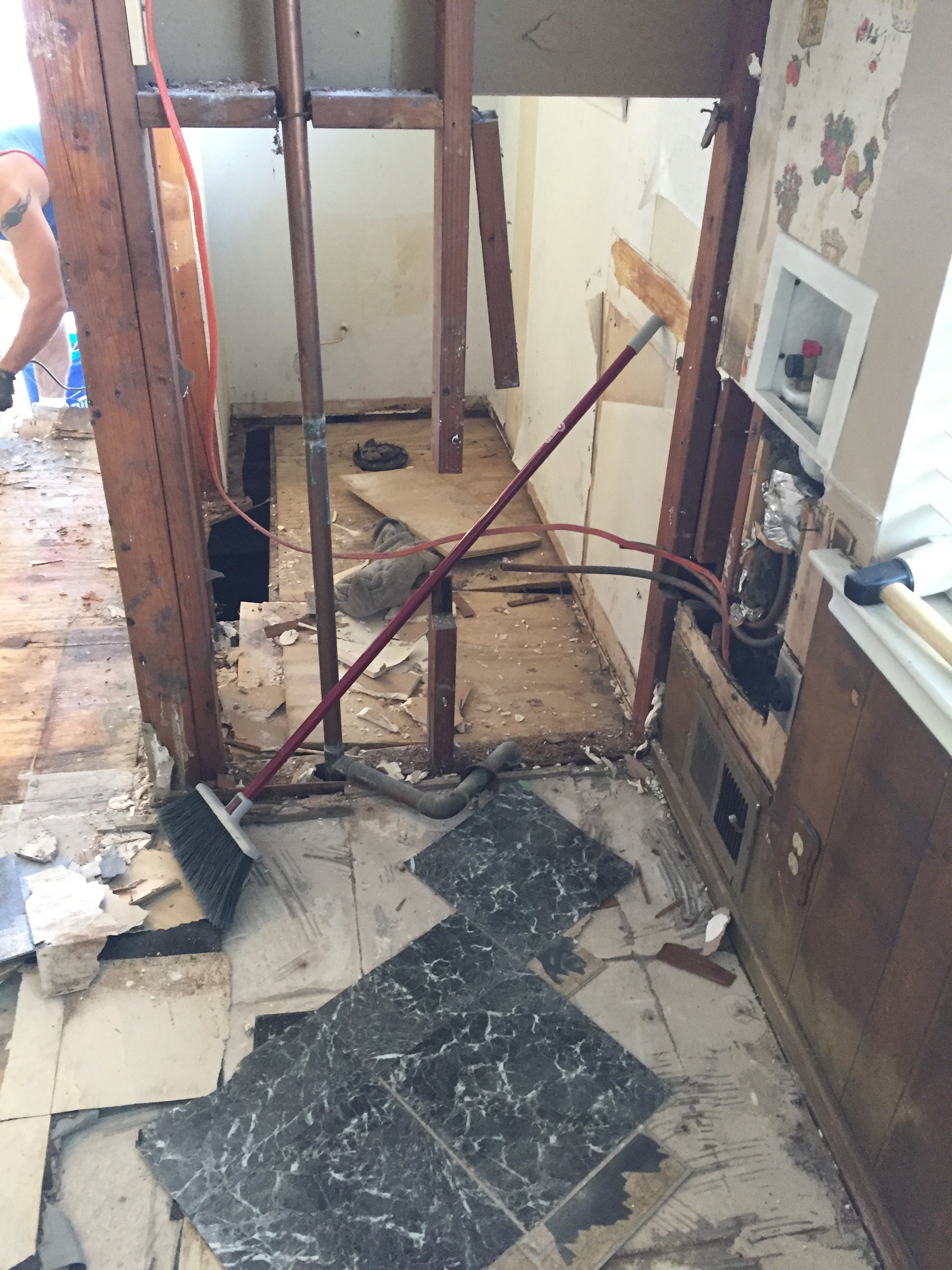 We took up everything and started framing in the new stuff. We moved the garage entry door to the left where it would line up with our new hallway. We framed in the walls for the new bathroom/laundry room. We added drywall and cut a new doorway. We drywalled the inside and finished the texturing then it was time to tile.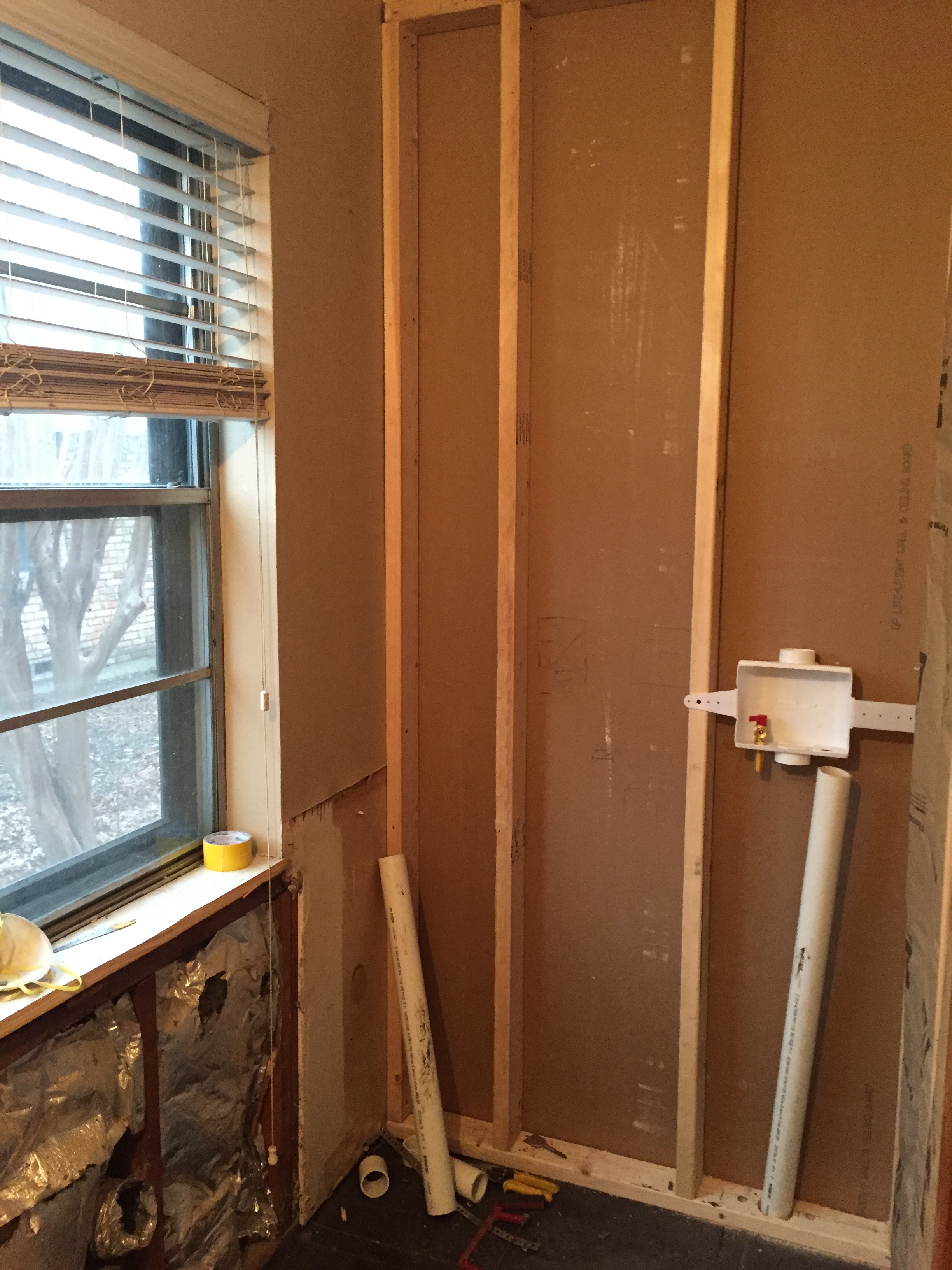 My favorite (but also my least favorite) is the tile. It makes it look "finished" even though it is no where near it. I wanted a soho brick tile that was easy to clean yet "mudroom" efficient. And I wanted it to look unique. We used a side herringbone layout with a dark grout and I think it turned out amazing. What do you all think?